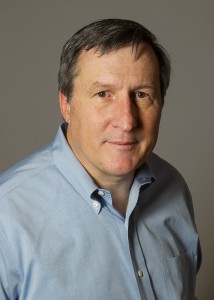 Rich Zahradnik is the award-winning author of the critically acclaimed Coleridge Taylor Mystery series (A Black Sail, Drop Dead Punk, Last Words).
The first two books in the series were shortlisted or won awards in the three major competitions for books from independent publishers. Drop Dead Punk collected the gold medal for mystery ebook in the 2016 Independent Publisher Book Awards. It was also named a finalist in the mystery category of the 2016 Next Generation Indie Book Awards. Last Words won the bronze medal for mystery/thriller ebook in the 2015 IPPYs and honorable mention for mystery in the 2015 Foreword Reviews Book of the Year Awards.
"Taylor, who lives for the big story, makes an appealingly single-minded hero," Publishers Weekly wrote of Drop Dead Punk.
Zahradnik was a journalist for 30-plus years, working as a reporter and editor in all major news media, including online, newspaper, broadcast, magazine and wire services. He held editorial positions at CNN, Bloomberg News, Fox Business Network, AOL and The Hollywood Reporter.
Zahradnik was born in Poughkeepsie, New York, in 1960 and received his B.A. in journalism and political science from George Washington University. He lives with his wife Sheri and son Patrick in Pelham, New York, where he writes fiction and teaches kids around the New York area how to write news stories and publish newspapers.