LAST WORDS wins Honorable Mention for mystery in Foreword Reviews' Book of the Year Awards
SAN FRANCISCO — Foreword Reviews announced the winners of its annual INDIEFAB Book of the Year Awards for the best indie books of 2014. Last Words was honored with the Honorable Mention award in the category of mystery.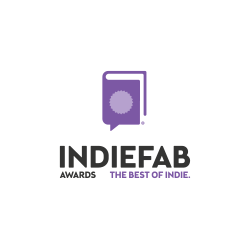 Representing hundreds of independent and university presses of all sizes, the winners were selected after months of editorial deliberation over more than 1,500 entries in 63 categories. This year's list of winners includes the Dalai Lama, Lev Grossman, Jeet Heer, Chuck Palahniuk, Zack Whedon, Georges Jeanty, Lee & Low Books, The Metropolitan Museum of Art, Kent State University Press, Rizzoli, Abingdon Press, Quirk Books, Cleis Press, and Six Sisters Stuff, among others. The winners exemplify the best work coming from today's indie authors and publishers.
Gold, Silver, Bronze, and Honorable Mention awards were determined by a panel of librarians and booksellers and announced at a special program during the American Library Association Annual Conference in San Francisco on June 26.
Last Words, the first Coleridge Taylor Mystery, was published Oct. 1. Drop Dead Punk follows on Aug. 15. Camel Press is the publisher of the series (www.camelpress).
Here is the complete list of Foreword Reviews' 2014 IndieFab Book of the Year Award Winners.
About Foreword: Foreword Magazine, Inc is media company featuring a FOLIO: award winning quarterly print magazine, Foreword Reviews, and a website devoted to independently published books. In the magazine, they feature reviews of the best 170 new titles from independent publishers, university presses, and noteworthy self-published authors. Their website features daily updates: reviews along with in-depth coverage and analysis of independent publishing from a team of more than 100 reviewers, journalists, and bloggers. The print magazine is available at most Barnes & Noble and Books-A-Million newsstands or by subscription.