Camel Press Announces the October Release of A BLACK SAIL, by Rich Zahradnik: A Corpse Surfaces as Boats Fill the Harbor for NYC's Bicentennial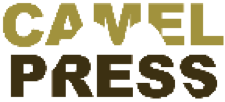 Seattle, WA—On October 1, 2016, Camel Press will release A Black Sail ($15.95, 264 pages, ISBN: 978-1-60381-211-5), by Rich Zahradnik, book three of a mystery/thriller series featuring newsman Coleridge Taylor and set on the mean streets of Manhattan and surrounding boroughs in the '70s. While covering Operation Sail in 1976, Taylor witnesses a heroin-laden corpse being fished out of the New York Harbor and concludes the woman was a pawn in a drug war.
Book 1, Last Words, won Honorable Mention in the mystery category of ForeWord Reviews' 2014 Book of the Year Contest, was a Bronze Medal Winner in the mystery/thriller eBook division of the 2015 IPPY Awards, and a finalist in the mystery division of the 2015 Next Generation Indie Book Awards. RT Book Reviews gave it 4 stars: "Hours of engrossing entertainment…. A thoroughly satisfying read."
Book 2, Drop Dead Punk, was a finalist in ForeWord Reviews' 2015 Book of the Year Contest, a Gold Medal winner in the mystery/thriller Ebook division of the 2016 IPPY Awards, and a finalist in the mystery division of the 2016 Next Generation Indie Book Awards. ForeWord Reviews called it "fast-paced, deeply entertaining and engrossing."
On the eve of the U.S. Bicentennial, newsman Coleridge Taylor is covering Operation Sail. New York Harbor is teeming with tall ships from all over the world. While enjoying the spectacle, Taylor is still a police reporter. He wants to cover real stories, not fluff, and gritty New York City still has plenty of those in July of 1976. One surfaces right in front of him when a housewife is fished out of the harbor wearing bricks of heroin, inferior stuff users have been rejecting for China White, peddled by the Chinatown gangs.
Convinced he's stumbled upon a drug war between the Italian Mafia and a Chinese tong, Taylor is on fire once more. But as he blazes forward, flanked by his new girlfriend, ex-cop Samantha Callahan, his precious story grows ever more twisted and deadly. In his reckless search for the truth, he rattles New York's major drug cartels. If he solves the mystery, he may end up like his victim—in a watery grave.
Says Zahradnik, "I love Patrick O'Brian's Aubrey/Maturin series of historical novels about the British Navy during the Napoleonic Wars and have read all but one. When I looked ahead after Drop Dead Punk left off in November 1975, I realized I had the chance to put ships of sail in the next Taylor mystery. I lived near New York during the Bicentennial and remember the tall ship parade in New York Harbor—flickering images on TV up in Dutchess County. I needed to do a great deal of research on those craft, using newspaper coverage and books published at the time. Unlike Mr. O'Brian, I knew little or nothing about jibs, staysails, and ratlines. Lucky for me, there were only 16 ships—not an entire navy—and I'd be writing through the eyes of Taylor, who knows as much as I and cares a whole lot less. This was one of those times when I could bring in one of my oddball interests to dress the set, while still telling a story of heroin dealers and murder in the NYC of 1976. Taylor's frustration at having to cover the Operation Sail events is typical of reporters who don't think of features as serious journalism. His bad attitude helped propel the story."
Rich Zahradnik has been a journalist for 30-plus years, working as a reporter and editor in all major news media, including online, newspaper, broadcast, magazine, and wire services. He lives with his wife, Sheri, and son, Patrick, in Pelham, New York, where he teaches kids how to publish online and print newspapers. For more information, go to www.richzahradnik.com.
A Black Sail is currently available for pre-order on Amazon.com. After October 1st, it will also be for sale in both eBook and 5×8 trade paperback editions on BN.com, the European Amazons, Amazon Japan and select independent bookstores. Bookstores and libraries will be able to order wholesale through Ingram, Baker & Taylor, or by contacting info@camelpress.com. Libraries can also order from Brodart Company. Other electronic versions will be available on BN.com, Kobo, and iBooks.
ABOUT Camel Press—Based in Seattle Washington, Camel Press is an imprint of Coffeetown Enterprises, Inc. We publish genre fiction: romance, mystery/suspense, science fiction, and fantasy—the books that grab you and hold you in their grip long into the night.
– END –